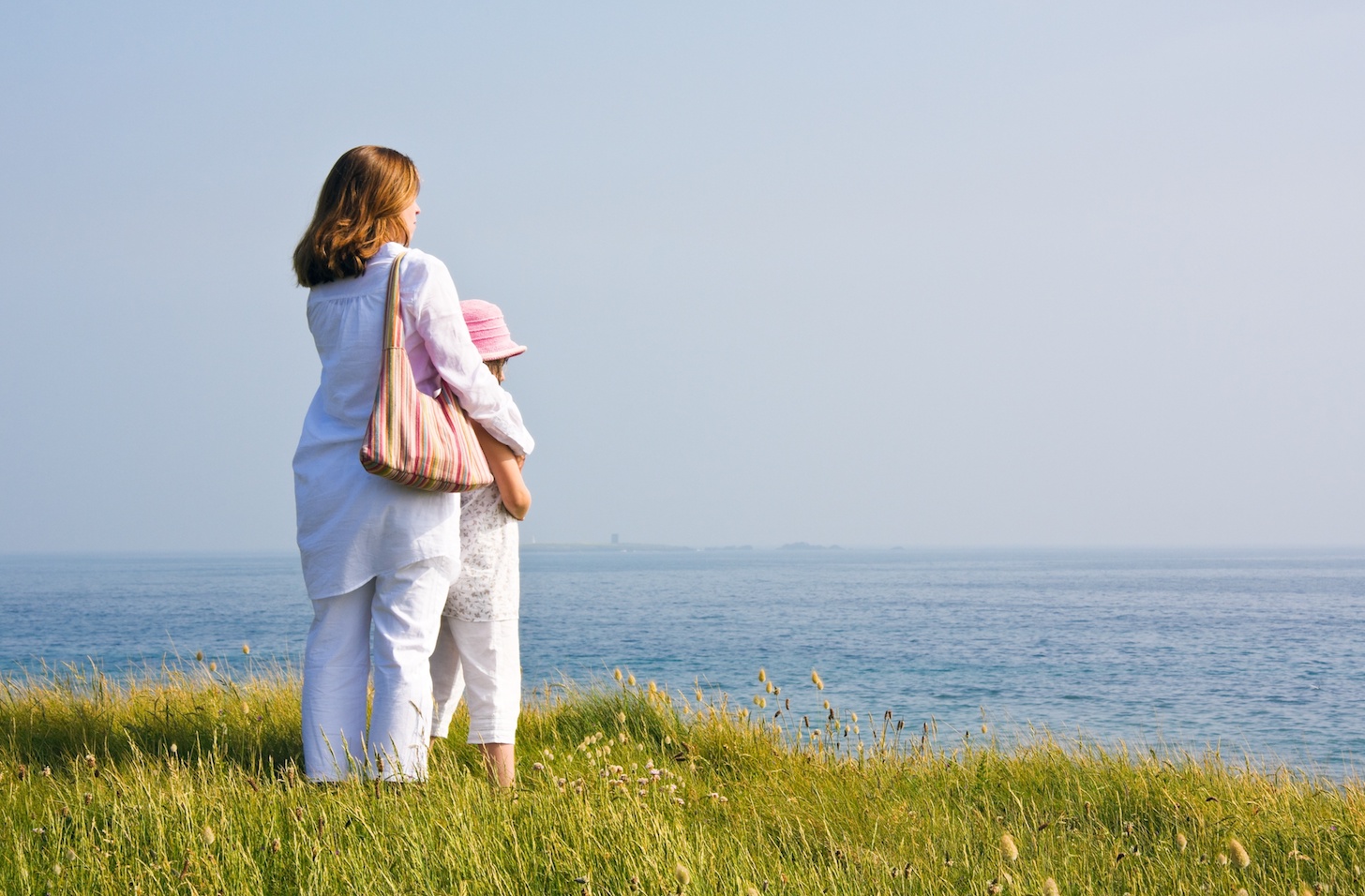 You will neither have to leave in haste, nor will you make a frantic escape, for your God, Yahweh, will go before you. He will lead you each step and be your
rearguard
.
Isaiah 52:12
Isaiah 58:8
(NIV)
8 Then your light will break forth like the dawn,
and your healing will quickly appear;
then your righteousness[a] will go before you,
and the glory of the Lord will be your rear guard.
I mention often the struggle in walking alongside of others who are in a struggle. My hope in writing is to more clearly define what it means and looks like to walk as the one bearing the mark of freedom, hope, and joy! I can tell you it does not look like perfect words for every occasion, perfect execution of the presentation of the gospel, perfect knowing when to speak and be silent, or perfect waiting for the right timing and the Lord's plan. It does look like taking the steps of a child into an unknown, knowing you are fully loved, protected and covered by the arms of a loving, safe, and reliable Father. It is stepping out in faith with the limits of loving and living in an imperfect body with many unseen obstacles. It is experiencing again and again that the road rises up to meet each step, the bottom comes with a way out, and an unshakeable hope rises from barren places of great despair.
I can say this from the view of time and experience, as the one taking the unknown road, the mother walking with her children through new stages, the wife learning to walk in synchronicity with her husband in living, parenting and ministry, the friend lifting up the unimaginable in prayer, and as the daughter of Sarah walking alongside of Hagar to declare to her that she does not have to remain in slavery to sin and death and that although the way to freedom comes with pain, struggle and perseverance...it does come! I have experienced the light and healing and breaking of sin and death in my life, the cover of protection when stepping out and awkwardly addressing a hurt or a wrong, the breaking of barriers in unashamedly worshipping alone and with others. I have experienced being used to encourage, to carry, to speak, to hold, to love, and to see even through my own seasons of struggle, discomfort and regret. I am seeing the fruit of sowing seeds of love and relationship that multiply over time and under the care of the Master Gardener. I understand that the limits I see in front of me are usually only temporary to guide and protect, and that growth happens every time I say yes to the nudge of His Spirit. I am being cultivated into a grower of freedom and hope, a procuerer of treasure hidden in the darkness and a connector in His Body.
I believe you too are called to bear the mark of freedom, hope and joy! I believe you too will experience the glory of the Lord as your rear guard as good, desirable and faithful!
I believe that as you learn the way of walking in Freedom you will prepare the road for many to come after you!
Ephesians 3:16-19

(TPT)

16 And I pray that he would unveil within you the unlimited riches of his glory and favor until supernatural strength floods your innermost being with his divine might and explosive power.

17 Then, by constantly using your faith, the life of Christ will be released deep inside you, and the resting place of his love will become the very source and root of your life.

18–19 Then you will be empowered to discover what every holy one experiences—the great magnitude[a] of the astonishing love of Christ in all its dimensions. How deeply intimate and far-reaching is his love! How enduring and inclusive it is! Endless love beyond measurement that transcends our understanding—this extravagant love pours into you until you are filled to overflowing with the fullness of God!